Hours
Thursdays
3:00-7:00 PM
Thank you!
It was a challenging year for sure. Thank you so much to all the vendors that came out for so many weeks. And to the volunteers who helped set up, break down, and keep everything running smoothly. And to the thousands of people that came out over the course of the season and supported so many small businesses. Stay safe everyone.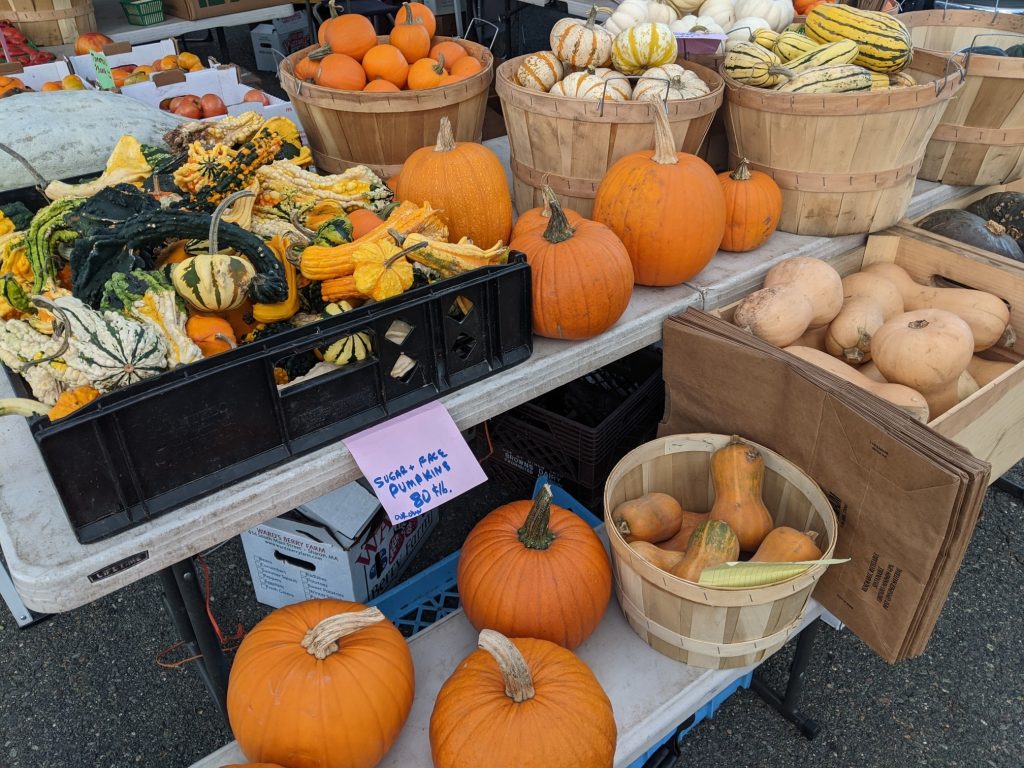 Look back at the vendors from the 2020 season. Find their websites and order from them all year round and keep supporting local!
The Salem Farmers' Market dates back to 1634. With its peak around 1930, an estimated 10,000 people visited the market on a single Saturday.
Visit the Farmers' Market info table (located near the entrance). You will pay using your SNAP/EBT card for market-specific coupons.