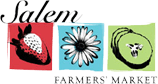 Committee Members
Jennifer Bell (Salem Main Streets)
Gus Sousa (Market Manager)
Marlene Faust
Kristin Rogers
Beth Paquin
Aaron Martin
Jim Vaughey
Gary Gill
A Special Thanks To:
Andrea B.
Marie Blasczak
Nancy Gilberg
Elizabeth Lincoln
Deb Prentice
Karen Lem
Eric Gagnon
Stephanie Hagyard
Sandy Tuniewicz
Kelly O'Connor
Erin Streeter
Sherry Ryan
Jackie White
Kate Leslie
Melissa Fulkerson
Sabrina Butler
Vickie Morrison
James Zorabedian
Learn More
Committee, Volunteers & Supporters
Salem Main Streets © 2010 All Rights Reserved. Salem Main Streets Initiative funded in part by the City of Salem, Kimberley Driscoll, Mayor and the U.S. Dept. of Housing and Urban Development. Hosted by Net Atlantic Hosting. Design by brntorange and Beth Paquin.